Philadelphia, PA – UME is proud to announce the appointment of two new members of the executive leadership team. Thomas Wagner has been appointed the new Executive Vice President of Captive Solutions and Shannon Spencer as the new Senior Vice President of Claims.
"UME is experiencing unprecedented growth," said Jack McCarthy, President of UME, "and we are dedicated to continuing to provide our clients and partners with excellent customer service. Joining our team means embracing a unique intersection of meeting the needs of our clientele and effective application of risk through our wide array of products."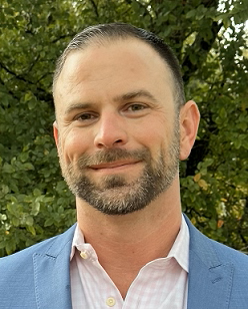 Thomas Wagner
Executive Vice President of Captive Solutions
Underwriting Management Experts (UME)
Thomas Wagner, a seasoned veteran in the insurance and healthcare industry, brings 17 years of leadership, innovation, and expertise to UME's Captive Solutions unit. Captive Solutions, which is undergoing a dynamic rebranding, has been a key part of UME since its inception in 2015 and offers a full-service experience which includes fronting carrier and reinsurance support, as well as underwriting expertise.
Prior to joining UME, Thomas served as the SR VP of Strategic Partnerships with Medxoom. His portfolio demonstrates a strong track record of developing transformative solutions for employers across various sectors, from national franchisors and state systems to hospital systems and mid-sized companies. Wagner's strong leadership abilities have seen him successfully build and sell two agencies, showcasing his acumen for steering organizations to new heights.
"We are excited to welcome Thomas Wagner to our executive team," said Anne Marie Chapman, Chairwoman of UME Ltd. "Wagner's unique blend of industry knowledge, leadership experience, and strong entrepreneurial track record makes him a perfect fit for our dynamic and forward-thinking team."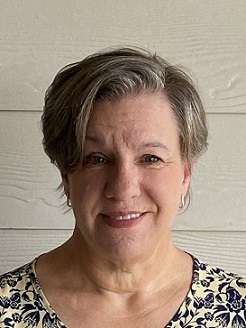 Shannon Spencer
Senior Vice President of Claims
Underwriting Management Experts (UME)
Shannon Spencer, the new Senior VP of Claims, has been in healthcare administration for more than 20 years. Prior to joining UME, she worked for organizations such as Boon Chapman, USBenefits Insurance Services, and Tokio Marine HCC, among many others.
During her time at Tokio Marine HCC, Shannon served as the Assistant Vice President of Claims for their stop loss division, achieving significant savings for the Cost Containment unit and building strong partnerships with TPAs, brokers, and producers. Shannon has a bachelor's degree in business management and previously served in the United States Navy.
"This is a remarkable milestone for UME," said Heather Helbe, Executive VP of Claims. "Shannon's addition to our team embodies our ongoing commitment to driving value and innovation in the industry. Her commitment to tangible results and her insight into catastrophic medical costs will undoubtedly play a crucial role in expanding our capabilities and delivering unmatched value to our clients."
About UME
With ten locations nationwide (including headquarter locations in Pennsylvania and Florida), UME is one of the largest stop-loss MGUs in the country. UME provides stop-loss, maximum advantage, captive solutions, MEC, Student Medical, reinsurance solutions, back-office services, life, and ancillary products that meet the unique needs of our partners, with a sales team that works tirelessly to offer professional expertise, personalized service, and creative solutions in an ever-changing marketplace. Contact Robert Glorioso, Chief Operating Officer, at Rglorioso@umexperts.com and visit umexperts.com.